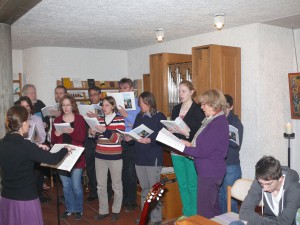 Palm Sunday 2014
The church choir enriches our services with liturgical singing and choral music particularly on special sundays.
The choir currently meets irregularly under the direction of our organist Ms. Onnalee Roehrs. New singers are welcome anytime!
Our congregation is also blessed with a wide variety of musical talents, so that we can incorporate various instrumental groups (recorders, guitars, brass and stringed instruments) into our services and special festivities.
For questions, practice times and further information about the choir and other church music, please contact Onnalee Röhrs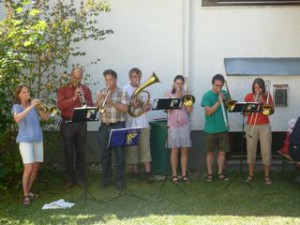 Summer 2013